The Best Damn Dirt Racing Board, Period!
« Home »
New Members.....If you have signed up and can't get logged on or get a confirmation number, email me and I'll try to resolve the issues. Check your trash folders for the conformation email. You must use a legit email address in order to receive your confirmation email.

Texarkana 67 Speedway-Track Promoter: Chris Riggs (903) 824-0821Email Texarkana 67 Speedway
AMP- Track Manager: Mark Simmons 870-820-7271
Diamond Park Speedway- Track Promoter:Warren Clemons (870)845-5390Email Diamond Park Speedway
ArkLaTex Speedway- Track Promoter: Gene Boyter (318) 375-3470 Email ArkLaTex Speedway
Thunder Mountain Speedway-Track Promoters/Owners: Tony & Sherri Nail (479) 970-0160
NEA Speedway- Business Manager: TJ Thompson (870) 89-SPEED Email NEA Speedway

Plumerville Super SpeedwayPromoter: Kenny Morden 870-838-6548

Get the most out of your battery by upgrading your Mustang Ignition Coil to an aftermarket options like Accel, MSD or Ford Motorcraft.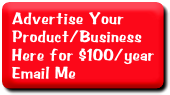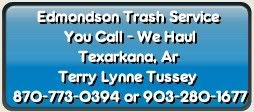 ® All Contents Owned by Dirt Web Designs 2008
"Important Disclaimer"
The contents of this board do not necessarily represent the views or policies of The Best Damn Dirt Racing Board, Period!, its owner or it's sponsors. Each individual is responsible for their own words.
Click Here To Make This Board Ad-Free
This Board Hosted For FREE By ProBoards
Get Your Own Free Message Boards & Free Forums!
Terms of Service | Privacy Policy | Notice | FTC Disclosure | Report Abuse | Mobile